Ballistic missiles hit Mossad bases in Iraq's Erbil, kill Israeli officers: Iraqi media
Iraqi media say a dozen of ballistic missiles have hit secret bases of Israel's Mossad spy agency in Iraq's semi-autonomous Kurdistan region, with reports of fatalities among Mossad officers there.
Citing security sources, Iraq's Sabereen News reported two Mossad training centers were targeted by ballistic missiles in the early hours of Sunday.
Al-Mayadeen reported that Mossad's base, located on the Masif-Saladin in Erbil, was "fully razed to the ground and a number of Israeli mercenaries were killed or injured" in the precision strike.
Reports, quoting Kurdistan region's intelligence sources, said as many as 12 ballistic missiles were used in Erbil attack.
"Twelve ballistic missiles were launched from outside Iraq to target Erbil, the state news agency quoted the Directorate General of Counter Terrorism in the Kurdistan region as saying.
Watch Vudeo Iran Ballistic Missile
Security forces are on high alert and the roads to Erbil airport have been closed.
Local media reported that alarm sirens were activated in the US bases in Erbil and its embassy inside the highly secured Green Zone of the Iraqi capital, Baghdad.
The local Kurdish interior ministry said the US consulate's new building also sustained material damage in the missile raid. No Americans were hurt and there was no damage to US government facilities in Erbil.
Iraqi media say following the attack, American military aircraft have been carrying out overflights over Erbil.
A spokesperson for the regional authorities said there were no flight interruptions at Erbil airport.
It is not the first time that secret Mossad bases come under attack in Iraq's Kurdistan region.
In April last year, three Mossad officers were killed in a raid by "unknown resistance forces" against a facility run by the spy agency, reported Sabereen News, citing security sources.
Last September, The Cradle, which describes itself as a journalist-driven publication covering West Asia, also reported that the resistance axis has killed two high-ranking American and Israeli commanders in a military operation in Erbil, In retaliation to the US assassination of top anti-terror commanders, General Qassem Soleimani and Abu Mahdi al-Muhandis.
US forces stationed at Erbil's international airport complex have come under frequent attacks carried out by missiles and drones, but no such attacks had occurred for several months.
Watch Vudeo Iran Ballistic Missile
Read more
Women and girls were left behind to face poverty, social stigma and single motherhood in the Western Hemisphere's poorest country.
A soldier of the United Nations peacekeeping mission formerly deployed in Haiti, known as Minustah, patrolling in Port-au-Prince in 2010.Credit...Damon Winter/The New York Times
United Nations peacekeepers in Haiti fathered and left behind hundreds of children, researchers found in a newly released academic study, leaving mothers struggling with stigma, poverty and single parenthood after the men departed the country.
While the United Nations has acknowledged numerous instances of sexual exploitation and abuse by peacekeepers in Haiti and elsewhere, the study on Haitian victims went further in documenting the scope of the problem in that country — the Western Hemisphere's poorest — than had been previously know
"Girls as young as 11 were sexually abused and impregnated" by peacekeepers, who were stationed in Haiti from 2004 to 2017, and some of the women were later "left in misery" to raise their children alone, according to the study by two academic researchers.
They put a few coins in your hands to drop a baby in you," one Haitian was quoted as saying by the researchers, whose work was published on Tuesday by The Conversation, an academic website supported by a consortium of universities.
The study, based on interviews with 2,500 Haitians who lived near peacekeeper bases in the summer of 2017, depicts a trail of abuse and exploitation left by some of the soldiers and civilians who served in the United Nations peacekeeping mission in Haiti, known as Minustah, an acronym for its name in French.The resulting children are known as "petits minustahs."
Asked for comment, the United Nations Department of Peacekeeping Operations said in a statement that it took the issues raised in the study seriously and that combating sexual exploitation and abuse committed by peacekeepers is a top priority of Secretary General António Guterres.
We have unfortunately seen cases involving Minustah peacekeepers over the past years, although allegations have been generally declining since 2013," the statement said.
The United Nations has previously acknowledged that more than 100 Sri Lankan peacekeepers deployed to Haiti exploited nine children in a sex ring from 2004 to 2007, and the men were sent home, but were not punished.
Read more
Sorry, this article is available only to registered users.
haiti news tele haiti made history 2007 Read More...
Read more
Flying cars have long been the stuff of futuristic fantasies, but we could someday really join George Jetson in commuting to work in dual-capacity aircraft-cars, at least if this company gets its way.Klein Vision, a Slovakian aviation company, recently unveiled the "AirCar," a gasoline-powered flying car that has passed the European Union's tests for airworthiness.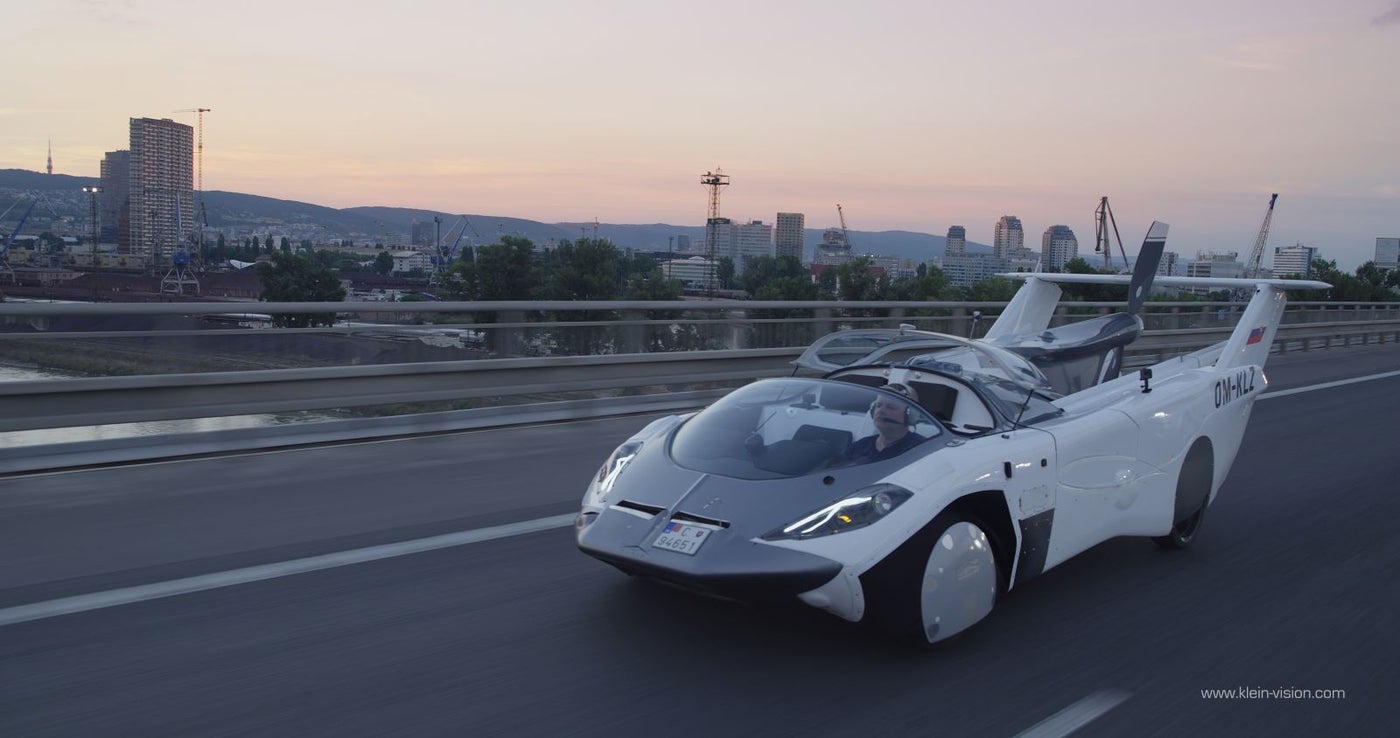 WATCH: This car can transform into an airplane in just two minutes!
It took a team of 8 highly skilled specialists and over 100,000 manhours to convert design drawings into mathematical models with CFD analysis calculations, wind tunnel testing, 1:1 design prototype powered by electric 15KW engine to 1000kg 2-seat dual-mode prototype powered by 1.6L BMW engine that achieved the crucial certification milestone.
AirCar certification opens the door for mass production of very efficient flying cars. It is official and the final confirmation of our ability to change mid-distance travel forever," said Professor Stefan Klein, the inventor, leader of the development team and the test pilot. "50 years ago, the car was the epitome of freedom," says Anton Zajac, the project cofounder. "AirCar expands those frontiers, by taking us into the next dimension; where road meets sky."
"Professor Stefan Klein is the world leader in the development of user-friendly Flying Cars. His latest (fifth) version is the pinnacle achievement in the new category of flying cars.
Read more
Sorry, this article is available only to registered users.
Sorry, this article is available only to registered users.
Nearly 80 percent of global oil sales are priced in dollars, and since the mid-1970s the Saudis have exclusively used the dollar for oil trading as part of a security agreement with the U.S. government.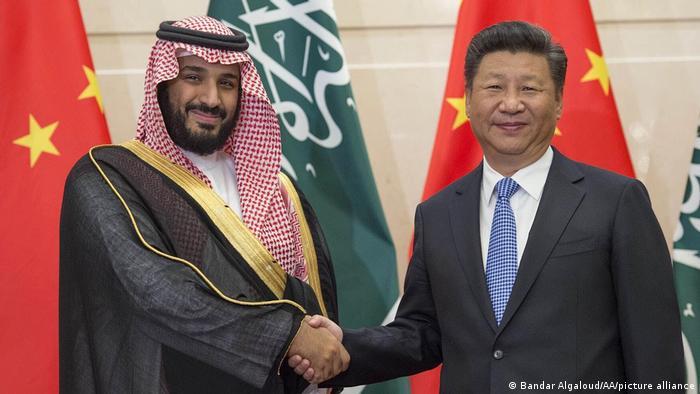 Allowing oil payments in yuan could help create a parallel system for international payments where the Chinese yuan becomes as important as the US dollar. This, in turn, would help Russia bypass sanctions, as the invading nation might then also use yuan. Publicly, China has remained neutral in the conflict, but is widely suspected of being quietly supportive of Russia.
Read more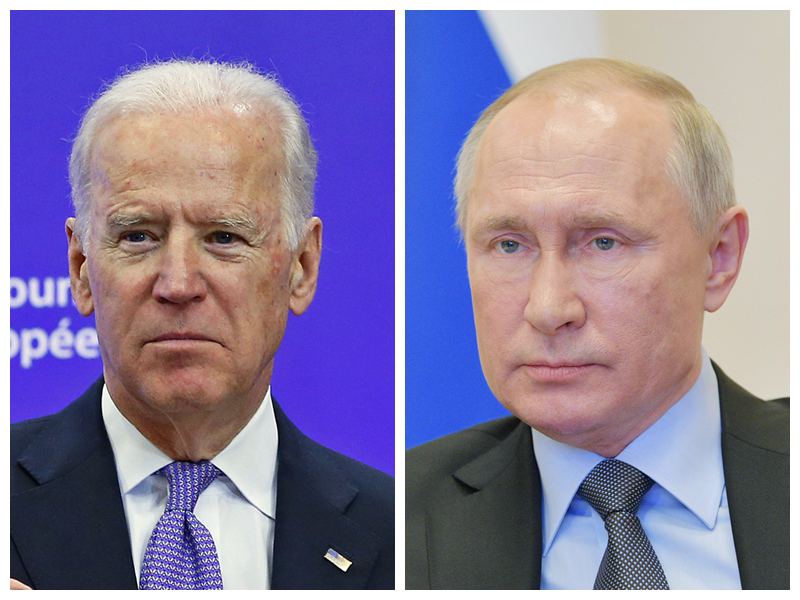 Russia has slammed US President Joe Biden for calling Russian leader Vladimir Putin a "war criminal" over the Russian military offensive in Ukraine, denouncing the comment as "unacceptable and unforgivable."
"We believe such rhetoric to be unacceptable and unforgivable on the part of the head of a state whose bombs have killed hundreds of thousands of people around the world," Kremlin spokesman Dmitry Peskov said on Wednesday.
Read more
« Je suis soudanaise, je suis égyptienne, je suis libanaise. Vous avez un problème avec ma couleur de peau ? », a-t-elle lancé en direct.
Publié le |Mis à jour le
Victime de commentaires racistes à la suite de la diffusion d'un reportage contre les dirigeants du Liban, la présentatrice d'Al Jadeed TV, Dalia Ahmad, a répondu en direct à ses détracteurs.
« Je suis soudanaise, je suis égyptienne, je suis libanaise. Vous avez un problème avec ma couleur de peau ? Eh bien, elle est la création de Dieu. Donc vous avez un problème avec Dieu. C'est entre vous et Dieu. » La présentatrice d'Al Jadeed TV, Dalia Ahmad, n'y est pas allée par quatre chemins pour répondre aux torrents d'insultes racistes dont elle a été l'objet sur les réseaux sociaux, rapporte la chaîne AJ+ dans une vidéo publiée le 9 février.
En direct, elle a répondu à ses détracteurs dans une joute verbale d'abord publiée par la chaîne qui l'emploie sur YouTube le 20 janvier dernier. Son tort ? Avoir présenté un reportage critiquant les dirigeants libanais, dont le pays est en proie à une terrible crise sociale et économique.
« Je n'ai pas besoin de vous donner des exemples de leaders, de révolutionnaires ou de figures iconiques qui ont cette couleur de peau et qui ont changé des nations entières, et leurs lois et leurs valeurs », a ajouté la présentatrice avant de promettre qu'elle continuera son travail : critiquer les dirigeants du Liban.
Une présentatrice télé répond aux injures racistes en direct
Cette présentatrice libanaise noire victime de racisme et d'insultes en ligne n'a pas hésité à se défendre en direct. Elle accuse les supporters du Hezbollah d'être derrière une campagne de harcèlement la visant.
Posted by AJ+ français on Wednesday, February 9, 2022
Read more
Sorry, this article is available only to registered users.
Europe welcomes Ukrainian refugees but others, less so
African residents in Ukraine wait at the platform inside the Lviv railway station on Sunday in Lviv in western Ukraine.
Bernat Armangue/AP
BARCELONA, Spain — They file into neighboring countries by the hundreds of thousands — refugees from Ukraine clutching children in one arm, belongings in the other. And they're being heartily welcomed, by leaders of countries like Poland, Hungary, Bulgaria, Moldova and Romania.
But while the hospitality has been applauded, it has also highlighted stark differences in treatment given to migrants and refugees from the Middle East and Africa, particularly Syrians who came in 2015. Some of the language from these leaders has been disturbing to them, and deeply hurtful.
"These are not the refugees we are used to... these people are Europeans," Bulgarian Prime Minister Kiril Petkov told journalists earlier this week, of the Ukrainians. "These people are intelligent, they are educated people. ... This is not the refugee wave we have been used to, people we were not sure about their identity, people with unclear pasts, who could have been even terrorists..."
Syrian journalist Okba Mohammad says that statement "mixes racism and Islamophobia."
Mohammad fled his hometown of Daraa in 2018. He now lives in Spain, and with other Syrian refugees founded the first bilingual magazine in Arabic and Spanish. He said he wasn't surprised by the remarks from Petkov and others.
Mohammad described a sense of déjà vu as he followed events in Ukraine. Like thousands of Ukrainians, he also had to shelter underground to protect himself from Russian bombs. He also struggled to board an overcrowded bus to flee his town. He also was separated from his family at the border.
"A refugee is a refugee, whether European, African or Asian," Mohammad said.
When it comes to Ukraine, the change in tone of some of Europe's most extreme anti-migration leaders has been striking — from "We aren't going to let anyone in" to "We're letting everyone in."
Those comments were made only three months apart by Hungarian Prime Minister Viktor Orban. In the first, in December, he was addressing migrants and refugees from the Middle East and Africa seeking to enter Europe via Hungary. In the second, this week, he was addressing people from Ukraine.
And it's not just politicians. Some journalists are also being criticized for how they are reporting on and describing Ukrainian refugees. "These are prosperous, middle-class people," an Al Jazeera English television presenter said. "These are not obviously refugees trying to get away from areas in the Middles East... in North Africa. They look like any European family that you would live next door to."
The channel issued an apology saying the comments were insensitive and irresponsible.
Refugees fleeing conflict from Ukraine arrive at Zahony, Hungary on Sunday.
Anna Szilagyi/AP
CBS News also apologized after one of its correspondents said the conflict in Kyiv wasn't "like Iraq or Afghanistan that has seen conflict raging for decades. This is a relatively civilized, relatively European" city.
When over a million people crossed into Europe in 2015, support for refugees fleeing wars in Syria, Iraq and Afghanistan was much greater. Of course, there were also moments of hostility — such as when a Hungarian camerawoman was filmed kicking and possibly tripping migrants along the country's border with Serbia.
Still, back then, Germany's chancellor, Angela Merkel, famously said "Wir schaffen das" or "We can do it," and the Swedish prime minister urged citizens to "open your hearts" to refugees.
Volunteers gathered on Greek beaches to rescue exhausted families crossing on flimsy boats from Turkey. In Germany, they were greeted with applause at train and bus stations.
But the warm welcome soon ended after EU nations disagreed over how to share responsibility, with the main pushback coming from Central and Eastern European countries like Hungary and Poland. One by one, governments across Europe toughened migration and asylum policies, doubling down on border surveillance, earning the nickname of "Fortress Europe."
Just last week, the U.N. High Commissioner for Refugees denounced the increasing "violence and serious human rights violations" across European borders, specifically pointing the finger at Greece.
And last year hundreds of people, mainly from Iraq and Syria but also from Africa, were left stranded in a no man's land between Poland and Belarus as the EU accused Belarusian President Alexander Lukashenko of luring thousands of foreigners to its borders in retaliation for sanctions. At the time, Poland blocked access to aid groups and journalists. More than 15 people died in the cold.
Meanwhile, in the Mediterranean, the European Union has been heavily criticized for funding Libya to intercept migrants trying to reach its shores, helping to return them to abusive — and often deadly — detention centers.
"There is no way to avoid questions around the deeply embedded racism of European migration policies when we see how different the reactions of national governments and EU elites are to the people trying to reach Europe," Lena Karamanidou, an independent migration and asylum researcher in Greece, wrote on Twitter.
Refugees fleeing the fighting in neighboring Ukraine arrive at Przemysl, Poland on Saturday.
Jeff Crisp, a former head of policy, development and evaluation at UNHCR, agreed that race and religion influenced treatment of refugees. Like many, he was struck by the double standard.
"Countries that had been really negative on the refugee issue and have made it very difficult for the EU to develop coherent refugee policy over the last decade, suddenly come forward with a much more positive response," Crisp noted.
Much of Orban's opposition to migration is based on his belief that to "preserve cultural homogeneity and ethnic homogeneity," Hungary should not accept refugees from different cultures and different religions.
Members of Poland's conservative nationalist ruling party have also consistently echoed Orban's thinking on migration to protect Poland's identity as a Christian nation and guarantee its security, they say, arguing that large Muslim populations could raise the risk of terror threats.
But none of these arguments has been applied to their Ukrainian neighbors, with whom they share historical and cultural ties. Parts of Ukraine today were once also parts of Poland and Hungary. Over 1 million Ukrainians live and work in Poland and hundreds of thousands more are scattered across Europe. Some 150,000 ethnic Hungarians also live in Western Ukraine, many of whom have Hungarian passports.
"It is not completely unnatural for people to feel more comfortable with people who come from nearby, who speak the (similar) language or have a (similar) culture," Crisp said.
But as more and more people scrambled to flee as Russia advanced, several reports emerged of non-white residents of Ukraine, including Nigerians, Indians and Lebanese, getting stuck at the border with Poland. Unlike Ukrainians, many non-Europeans need visas to get into neighboring countries. Embassies from around the world were scrambling to assist their citizens struggling to get through chaotic border crossings out of Ukraine.
Videos shared on social media posted under the hashtag #AfricansinUkraine allegedly showed African students being held back from boarding trains out of Ukraine — to make space for Ukrainians.
In Poland, Ruchir Kataria, an Indian volunteer, told the Associated Press on Sunday that his compatriots got stuck on the Ukrainian side of the border crossing leading into Medyka, Poland. In Ukraine, they were initially told to go to Romania hundreds of kilometers away, he said, after they had already made long journeys on foot to the border, not eating for three days. Finally, on Monday they got through.
The United Nations Refugee Agency has urged "receiving countries (to) continue to welcome all those fleeing conflict and insecurity — irrespective of nationality and color.
Read more
Video - Élu en 2020, le président dont la lutte contre l'immigration clandestine est un des chevaux de bataille avait promis de construire ce mur il y a un an. Les travaux coûteront 31 millions de dollars et dureront neuf mois.
La première étape lancée dimanche comptera 54 kilomètres de clôture « dans les zones les plus peuplées et sensibles de la frontière », selon le président. Une deuxième étape prolongera le mur de 110 km. Le mur s'étendra ainsi sur 164 des 380 kilomètres de la frontière poreuse entre les deux voisins qui se partagent l'île d'Hispaniola.
Ce projet d'une barrière de béton de 164 km de long permettra de « contrôler » l'immigration clandestine et le crime, selon le président dominicain.
Cette barrière « bénéficiera aux deux pays, car elle permettra de contrôler beaucoup plus efficacement le commerce bilatéral, de réguler les flux migratoires pour lutter contre les mafias de trafic d'êtres humains, de lutter contre le trafic de drogue et les ventes illégales d'armes », a déclaré, lors d'une cérémonie, M. Abinader, élu en juillet 2020 et dont la lutte contre l'immigration clandestine est l'un des chevaux de bataille.
La République dominicaine (10,5 millions d'habitants) accueille quelque 500 000 Haïtiens à la recherche de meilleures conditions de vie chez le voisin bien plus prospère, selon l'Enquête nationale auprès des immigrants.
Tele Haiti
Read more
Burkina Faso's military seizes power in a coup, detains president and dissolves government
Why are coups making a comeback in Africa?
Mutinous soldiers announce overthrow of Burkina Faso president
Military officers have ousted the president of Burkina Faso, a group of soldiers announced Monday on state television, after steering a 36-hour uprising that toppled the third West African head of state in eight months.A decision made with the sole purpose of allowing our country to get back on the right track," said Capt. Sidsoré Kader Ouedraogo, flanked by 13 men in camouflage gear.
Read more
Au Liban, Pays de Libanais Haitiens,la précarité alimentaire fait craindre une implosion sociale
Les prix à la consommation ont bondi depuis le début de la crise économique. L'épuisement du mécanisme actuel de subventions aux importations de produits essentiels fait redouter aux Libanais un nouveau choc.
La crise du carburant, qui rend la vie quotidienne des Libanais très difficile, conduit aussi à des drames. Au moins 33 personnes sont décédées dans la nuit de dimanche à lundi dans la région du Akkar, au nord du pays, dans l'explosion d'un réservoir de fuel destiné à la contrebande. La catastrophe est survenue alors que des dizaines de civils et militaires s'efforçaient, parfois à mains nues, de siphonner la marchandise, saisie samedi par les autorités.
La crise du carburant, qui rend la vie quotidienne des Libanais très difficile, conduit aussi à des drames. Au moins 33 personnes sont décédées dans la nuit de dimanche à lundi dans la région du Akkar, au nord du pays, dans l'explosion d'un réservoir de fuel destiné à la contrebande. La catastrophe est survenue alors que des dizaines de civils et militaires s'efforçaient, parfois à mains nues, de siphonner la marchandise, saisie samedi par les autorités.
Depuis 2019, la situation économique libanaise ne fait que dégringoler : taux de pauvreté en hausse et dépréciation de la monnaie locale. Cela n'a fait que s'aggraver depuis le début de la pandémie et suite à l'explosion au port de Beyrouth en août dernier.
Lundi matin, la plupart des grands axes routiers du Liban étaient bloqués par des manifestants en colère qui ont incendié des pneus, des véhicules et des bennes à ordures pour exprimer leur ras-le-bol face à une crise économique et sociale sans précédent.
On fait face à une situation peu enviable, c'est le moins que l'on puisse dire.On en parle Nicole Abdul Massih, présidente de Fondation LCF (Liban-Canada Fonds)
«Plutôt mourir du Covid que de la faim»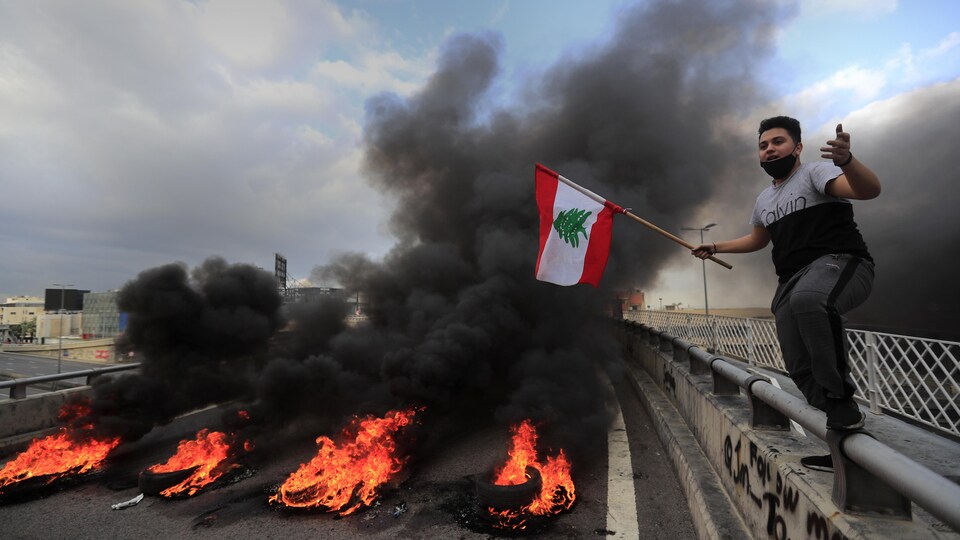 TRIPOLI, Liban (AP) - Les forces de sécurité libanaises ont lancé jeudi des ... du Liban, a été un centre de manifestations et d'émeutes contre la classe dirigente
Read more
Sorry, this article is available only to registered users.
Sorry, this article is available only to registered users.
Jamaica arrests ex-Haiti senator sought in leader's slaying
Haiti's National Police says Jamaican authorities have arrested a former senator who is a prominent suspect in the July 7 killing of President Jovenel Moïse
"One more suspect has been apprehended. One more opportunity to shed light on my husband's murder," tweeted Martine Moïse, who was injured in the shooting. "In Haiti or elsewhere, the tracking of the wanted must continue so that all the sponsors and perpetrators of this heinous crime are punished."
Joseph paid in cash for rental cars used by the attackers and had met with other suspects ahead of the killing, including Christian Emmanuel Sanon, a Haitian businessman and evangelical pastor who had expressed desire to lead his country. Associates have suggested that Sanon was duped by the true masterminds of the assassination. He was arrested shortly after the killing.
Moise was shot dead when assassins armed with assault rifles stormed his private residence in the hills above Port-au-Prince on July 7, sparking a major man hunt and investigations across several countries in Latin America and the Caribbean.
Days after Moise murder the then-National Police Chief Leon Charles said Joseph was a key player in the plot, alleging he supplied weapons and planned meetings, and that police were searching for him.
Read more
Selon Moscou et Pékin, une nouvelle ère ​dans les relations internationales.
Stopper l'expansion orientale de l'OTAN. C'est depuis des semaines l'un des objectifs affichés du président de Russie Vladimir Poutine. Il a reçu ce vendredi un soutien de poids, celui de Pékin, à l'occasion de sa visite pour l'ouverture des Jeux Olympiques d'hiver. Depuis deux ans, le président Chinois Xi Jinping n'avait pas reçu le moindre leader, pour cause de pandémie. Mais pour symboliquement faire bloc contre Washington, l'occasion était trop belle.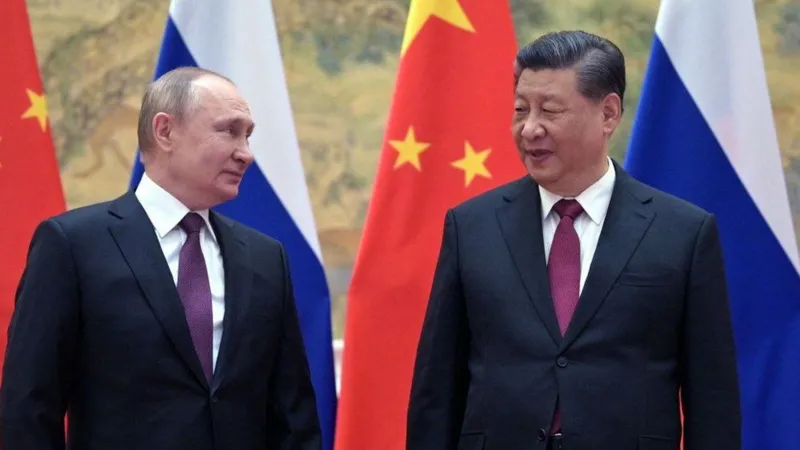 Sur le fond, les deux puissances réservent leurs coups à la démocratie à l'occidentale, affirmant que «la démocratie ne se construit pas selon un modèle unique» et fustigeant «les tentatives de certains pays d'imposer leurs normes démocratiques à d'autres pays…». L'«hégémon» américain est, à nouveau, particulièrement pointé du doigt. Des propos, fort peu inédits, formulés alors que nombre de chefs d'État ont boudé vendredi les cérémonies à Pékin, en particulier à cause des violations des droits de l'homme à l'encontre des Ouïgours du Xinjiang.
Aux JO de Pékin, Vladimir Poutine et Xi Jinping affichent un front commun face aux Etats-Unis.
La relation sino-russe n'est pas dépourvue de rivalités ni de contentieux. Mais c'est en tous les cas un axe puissant. Un désaveu ostensible opposé à l'ambition américaine de faire de son duel avec la Chine le facteur structurant du siècle.
Les deux leaders ont publié une déclaration commune, dénonçant le rôle des alliances militaires occidentales, l'Otan et Aukus (alliance militaire entre l'Australie, le Royaume-Uni et les États-Unis), menées par les États-Unis. Pékin et Moscou les jugent destructrices pour la stabilité et une paix équitable ​dans le monde. En particulier, ils se disent opposés à tout élargissement futur de l'Otan​. Au passage, le groupe gazier russe Gazprom a annoncé une augmentation de ses exportations vers la Chine.
En échange, la partie russe réaffirme son soutien au principe d'une seule Chine​, et confirme que Taïwan constitue une partie inaliénable de la Chine et s'oppose à toute forme d'indépendance.
Poutine à Pékin: la Russie et la Chine signent d'importants contrats gazier et pétrolier
La Russie livrera du gaz à la Chine, à hauteur de 10 milliards de mètres cubes par an. Ce contrat annoncé par Vladimir Poutine lors de ses entretiens avec Xi Jinping à Pékin, ainsi qu'un autre portant sur 100 millions de tonnes de pétrole, ont été signés le jour-même de l'ouverture des Jeux olympiques d'hiver.
La Russie et la Chine signent un accord de 30 ans sur des livraisons de gaz via un nouveau pipeline


Read more
Face à la crise économique historique que traverse le Liban et au manque de débouchés et de perspectives, une grande partie de sa population, en quête d'opportunités à l'étranger, quitte chaque jour le pays. Une nouvelle vague de migration réinvestit fortement l'Afrique de l'Ouest, où des diasporas déjà très implantées se sont constituées au fil des crises.
« Cette nouvelle migration libanaise est surtout motivée par le dégoût de ce qui se passe au Liban et l'incapacité du pays à se reformer de l'intérieur. On a en Côte d'Ivoire des gens qui arrivent qui sont surqualifiés et qui émigrent dans l'espoir de travailler même sur des postes qui ne correspondent pas à leur niveau de qualification », constate Michel Rustom, directeur général de la Chambre de commerce et d'industrie libanaise de Côte d'Ivoire.
L'effondrement d'un pays
Dans le troisième pays le plus endetté au monde, la situation ne cesse de se dégrader sans la mise en place de réponses appropriées. Un constat que commentait déjà sévèrement, à l'issue de la Conférence du Cèdre en 2018, le docteur en droit international, Antoine Sfeir : « La classe politique a plongé le pays dans l'instabilité politique et dans la faillite économique et a institué la culture de la corruption. Elle est réfractaire à toute modernisation et n'a procédé à aucune des réformes exigées pour mettre en œuvre la Conférence CEDRE. C'est une preuve irréfutable de l'indifférence et de l'irresponsabilité de cette classe politique à l'égard de l'intérêt de l'État et des citoyens ».
La dette totale du Liban était chiffrée, il y a quelques mois, à 90 milliards de dollars, presque deux fois son PIB ; le montant de l'argent évaporé dans les arcanes du système financier est estimé à 85 milliards de dollars et le pays se trouve en défaut de paiement depuis le mois de février. A cette situation dramatique est venu se surajouter, le 4 août 2020, l'explosion du port de Beyrouth et d'infrastructures vitales pour le pays, entraînant la destruction d'une grande partie de la capitale. Une catastrophe qui a fait 200 morts, des milliers de blessés et de sans-abris, et des dégâts matériels estimés par le président de la République, Michel Aoun, à 15 milliards de dollars. Un désastre dans la crise qui a plongé le Liban dans une situation catastrophique sans précédent.
Aujourd'hui, la Banque du Liban (BDL) ne dispose plus que de quelques centaines de millions de dollars de réserves et les établissements bancaires ont imposé des restrictions drastiques. La monnaie locale a perdu, en quelques mois, six fois sa valeur entraînant une spirale d'hyperinflation. L'épargne des Libanais et leurs salaires ne valent plus rien, mettant à genoux une population déjà confrontée à une grande pauvreté. D'après la Commission économique et sociale des Nations unies pour l'Asie occidentale (ESCWA), le nombre de personnes n'arrivant plus à subvenir à leurs besoins de base en 2020 a doublé et représenterait 55% de la population. Deux millions sept cent mille personnes gagneraient moins de 14 dollars par jour. Le risque de disparition des faibles filets sociaux existants, l'explosion des prix des produits de première nécessité, des médicaments ou du carburant pourraient alors faire basculer le Liban dans une crise humanitaire majeure.
Des migrations suites aux crises
Ce dernier mouvement migratoire de Libanais n'est pas un phénomène nouveau. Les guerres et les crises à répétition ont régulièrement entraîné des départs massifs de Libanais vers l'étranger. Vers l'Afrique subsaharienne, ces mouvements migratoires ont véritablement commencé vers la fin du XIXème siècle. Ils ont toujours été constants mais ont connu de très fortes accélérations à chaque période de crise. Ce fut d'abord le cas avec la Première Guerre mondiale, le passage du Liban sous mandat français, la Seconde Guerre mondiale et la création de l'État d'Israël, dont l'annexion des territoires palestiniens a affecté l'économie du Sud-Liban. Ce sera ensuite la guerre civile libanaise, en 1975, qui provoquera un flux de migration vers l'Afrique de l'Ouest, particulièrement important en Côte d'Ivoire. Un afflux qui se perpétuera avec la crise économique de 1990, avec la guerre israélo-libanaise de 2006 et dont le dernier opus est lié à la crise actuelle au pays du cèdre.
Ce phénomène récurrent a touché, à différentes époques, toutes les classes sociales et toutes les tranches d'âges, pauvres ou fortunés, Libanais de toutes confessions ou appartenances, provenant de toutes les régions du pays ou issus d'autres migrations plus anciennes, provenant de Palestine ou d'ailleurs. Ces derniers années, par exemple, l'immigration en Afrique de l'Ouest a davantage touché des Libanais venus du sud du Liban, mais aujourd'hui toutes les régions sont concernées. Le pays s'est aussi dépossédé de ses talents, comme le constate la spécialiste des migrations internationales, Catherine Wihtol de Wenden, directrice de recherches au CNRS et experte auprès du Haut-Commissariat des Nations unies pour les réfugiés. « C'est un pays qui se vide de ses élites parce qu'elles considèrent que leur pays est invivable. A l'étranger, ceux qui ont émigré sont très contents de parler du Liban. Ils gardent des liens très forts entre eux et avec leurs familles, c'est lié à des appartenances religieuses, communautaires ou autres. Ils envoient de l'argent au Liban, mais quand ils y retournent, c'est pour les vacances. » Toutes ces migrations viennent renforcer les réseaux transnationaux déjà créés par les Libanais de l'étranger, qui représentent plus de trois fois la population du Liban estimé en 2020 à 5,4 millions d'habitants.
Une migration et une diaspora difficilement quantifiable
Le phénomène migratoire que l'on observe actuellement vers l'Afrique n'est pour l'instant pas quantifiable avec précision. Des chiffrages sont en cours, mais les chancelleries restent très discrètes sur le nombre d'arrivées enregistrées et les organismes internationaux manquent de recul pour mesurer le phénomène en cours. De même, les estimations concernant l'ensemble de cette diaspora sur le continent sont extrêmement variables en fonction des critères retenus. Pour l'anthropologue Marwa El Chab, directrice de recherches émérite au CNRS qui a enquêté sur le sujet auprès des services diplomatiques de Dakar (Sénégal), d'Abidjan (Côte d'Ivoire) et de Ouagadougou (Burkina Faso), les modes de calculs sont très aléatoires. « Bien souvent les services diplomatiques n'ont pas de documents individuels mais des documents par famille. Ils établissent des statistiques très approximatives sur la base de calculs estimant par exemple qu'une famille en moyenne comprend 5 personnes (2 parents et 3 enfants) qu'ils multiplient alors par le nombre de familles connues et estimées, car beaucoup ne sont pas enregistrées ». Au reste, ces informations ont parfois fait l'objet de manipulations comme le rappelle Marwa El Chab : « Le nombre a une importance politique en fonction de ce qu'on veut véhiculer comme information. Quand la colonisation française en Afrique voulait argumenter contre la présence libanaise, elle a surestimé leur présence pour montrer qu'il y avait beaucoup trop de Libanais, et pareil dans l'autre sens quand on a sous-estimé leur présence dans le débat politique ».
Le politologue Albert Bourgi fait remarquer dans son ouvrage Libanais en Afrique, ou d'Afrique, publié chez Outre-terre, que la présence libanaise sur le continent africain en 1890 ne se chiffrait qu'à quelques dizaines de personnes et qu'à l'aube des indépendances africaines, les Libanais étaient déjà près de 300 000 sur tout le continent. Actuellement, rien qu'en Afrique de l'Ouest où cette communauté est la plus présente, l'estimation varie entre 500 000 et 1 million de personnes avec des écarts très importants suivant les pays.
Une histoire migratoire qui a toujours été très liée à celle de l'Afrique francophone. En 1936, le Sénégal connaissait la plus forte implantation du continent. A partir de la décennie des années 1980, la Côte d'Ivoire comptera la population libanaise la plus nombreuse d'Afrique de l'Ouest, estimée alors à près de 120 000 personnes. Mais suite à la guerre civile qui éclate en Côte d'Ivoire en septembre 2002, de nombreuses familles sont parties et se sont installées notamment à Lagos au Nigeria. Ce pays est considéré par bon nombre de Libanais comme l'une des destinations les plus attractives de par ses opportunités d'affaires, en particulier dans le domaine pétrolier. Une destination de choix pour la nouvelle migration libanaise où se développe une nouvelle et importante diaspora. Et c'est une première pour un pays anglophone.
Arnaud Jouve Auteur/Journaliste RFI
https://www.rfi.fr/fr/afrique/20210104-la-nouvelle-migration-libanaise-en-afrique
link Origunal
Read more
« L'Ukraine possède des installations de recherche biologique. Nous craignons que les troupes russes, que les forces russes ne cherchent à en prendre le contrôle », a affirmé Victoria Nuland au sénateur Marco Rubio, lors de son audition. Et d'ajouter : « Nous travaillons avec les Ukrainiens sur la façon dont ils peuvent empêcher que ce matériel de recherche ne tombe entre les mains des forces russes si elles s'approchent. »
À ces propos, Marco Rubio a répondu : « Je suis certain que vous savez que les groupes de propagande russes diffusent déjà toutes sortes d'informations sur le fait qu'ils ont découvert un complot des Ukrainiens pour libérer des armes biologiques dans le pays avec l'aide de l'OTAN. S'il y a un incident ou une attaque à l'arme biologique ou chimique à l'intérieur de l'Ukraine, y a-t-il le moindre doute dans votre esprit que les Russes seraient sans nul doute les responsables ? »
Réponse de Victoria Nuland : « Cela ne fait aucun doute dans mon esprit, sénateur, et c'est une technique russe classique d'accuser l'autre de faire ce qu'ils prévoient de faire eux-mêmes », sans toutefois préciser si cet « incident biologique » pourrait avoir lieu après confirmation officielle que ces armes soient passées sous contrôle russe.
Le ministère de la Défense russe dévoile des documents sur ces laboratoires impliquant des financements américains
L'agence de presse russe RIA Novosti a publié des documents qui constituent, pour le ministère de la Défense, la preuve que des recherches sur le développement d'armes biologiques dans des « biolabs » ont été conduites par l'Ukraine et financées par les États-Unis.
Read more
By Larisa Karr
Growing up in the quaint village of Cazale, Haiti, Charnette Frederic's parents always put education first for their family. Later, when she gave birth to her son in Irvington, New Jersey, she sought to put his education needs first too. Watch video
Little did Frederic know that would lead to her entering politics and then becoming the first Haitian-American woman elected to office in New Jersey. As a council member and second vice president in Irvington, Frederic now spends much of her time educating Haitian-Americans in Irvington about resources available. She also teaches city officials about the needs and power of her vibrant community.
"My biggest accomplishment as the only Haitian-American on the council has been to encourage people to work together for the betterment of our community," said Frederic, 42. "You have immigrants coming in that I constantly try to support, especially with the language issue."
Recently, Frederic's efforts to drive voter turnout, reduce insurance burdens on taxi drivers and create an environmentally sustainable city have cemented her reputation as a bridge-builder. Particularly, between the immigrant community made up of mostly Haitian-Americans and city officials.
"She's a dominant star in bringing people together," said Irvington Mayor Tony Vauss. "She calls me on behalf of her constituents and she's constantly connecting them with people in the administration through the different departments they need to be in contact with."
Lessons in determination
Frederic began developing knowledge of immigrants' needs when she immigrated to the U.S. at the age of 17 from Cazale. Her mountain village, about 45 miles north of Port-au-Prince, is known for its Polish settlers.
Growing up, Frederic's family instilled a love of education at a young age, she said. Her parents, Marie Charite Orelien and Joseph Orelien, sent her to strict schools in Port-au-Prince where failing a class meant expulsion. That level of rigor taught Frederic the importance of determination, a trait she would carry with her when she moved to Irvington in 1996.
In the working-class township, Haitians make up about 14.1% of Irvington's 54,233 residents. From that established enclave, Frederic faced new challenges — chiefly, completing her education.
"My dad did not like the Irvington school system and he made me apply to the community college, despite having limited English," Frederic said. "Because I had excelled in math and science in Haiti, I received strong grades in both of these fields."
And despite the language barrier, Frederic became a math tutor by her second semester at Essex County College. She earned an associate's degree in biology and two years later, Frederic graduated from Rutgers University with a bachelor's in biology and chemistry.
Later, Frederic earned a master's in health care administration from Seton Hall University, where she is now pursuing a doctorate in biochemistry. She began to use her scientific background to actively pursue making Irvington an environmentally-friendly city.
While working toward her advanced degrees, Frederic also married Joseph Betissan Frederic and gave birth to her only son Ben. She also learned to navigate life as an immigrant, including becoming fluent in English and accessing various systems, offices and information.
It was after attending the Center for Women and Politics at Rutgers University that Frederic learned more about local government and its impact on citizens' day-to-day lives, especially those of immigrant backgrounds. She decided to run for a board of education seat, in 2009 and 2010. Frederic was unsuccessful then, but did not rule out another run in the future.
"A friend on the council"
In 2012, an opportunity opened on the city council, and Frederic successfully ran.
"I wanted to be the voice to help out other Haitians whose first stop was Irvington," Frederic said. "I was able to change certain laws to give Haitian-Americans more opportunities and remind them that they have a friend on the council."
Recently, when drivers with the Irvington Taxi Committee complained about insurance prices, Frederic helped amend an ordinance to lower their insurance rates. In the lead-up to the November elections, even though she was not on the ballot, Frederic encouraged the community to be civically engaged. She took to Haitian radio to instruct residents in Creole how to properly complete voting ballots.
"It's so amazing when you can speak to someone in Creole and be able to use it to help others," Frederic said. "It's really important that we provide that kind of support by letting them know that it's OK to feel welcome and it's OK to speak Creole. [Being] able to connect with people is priceless."
Through her eponymous nonprofit civic organization, Frederic also organizes a Haitian Independence Day celebration, brings Haitian-American artists to Irvington for Haitian Flag Day, and otherwise highlights the talent and creativity of Haitian-Americans.
"Anytime I'm holding an event, like a clothing drive, she is always there to support financially and brings other council members to our events," said James Louis, who works with the Haitian-American Civic Association. "This is not just for me and the organization, but this is the testimony from everybody I've talked to within the community."
Besides lifting up Haitian-Americans, Frederic has also focused on making Irvington part of the Sustainable Jersey program. In 2014, the city became bronze certified, a designation awarded to cities that implement sustainability measures, and she was named a Sustainability Hero.
Her current focus is on educating residents about the impact of lead paint on children and how to remediate such structures and promoting health and wellness in the township.
Balancing city council, her full-time job and a family can be overwhelming and she sometimes feels like giving up, Frederic said. But, remembering the residents in need renews her determination.
Read more
Xi et Poutine d'une même voix face à Biden, avant les JO de Pékin
Les deux alliés ne s'étaient pas vus en tête-à-tête depuis le début de la pandémie. Et cette rencontre était pour Xi Jinping sa première avec un dirigeant étranger depuis près de deux ans.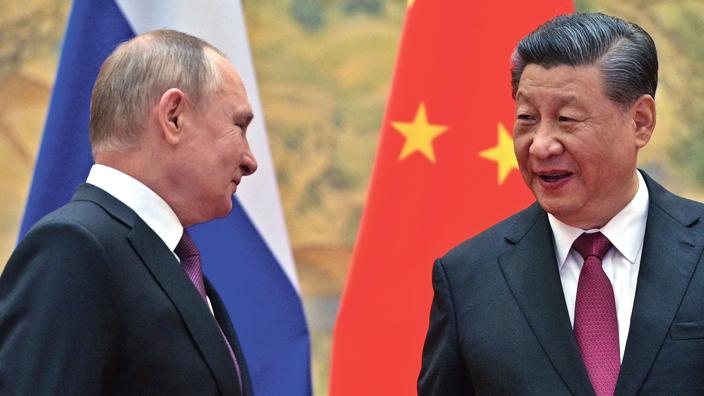 - 'Un exemple de relation' -
Pékin et Moscou se disent par ailleurs "préoccupés" par la création en 2021 de l'alliance militaire des Etats-Unis avec le Royaume-Uni et l'Australie (Aukus).
Lors de son entretien avec Xi Jinping, le président russe a salué les relations d'une qualité "sans précédent" de son pays avec la Chine, selon des propos retransmis à la télévision russe.
Un "exemple de relation digne, où chacun aide et soutient l'autre dans son développement", a estimé M. Poutine.
JO 2022 : à Pékin, Poutine dénonce l'influence des États-Unis en Europe
Dans la foulée de cette rencontre, la Chine et la Russie ont publié une déclaration commune pour dénoncer l'influence américaine et le rôle des alliances militaires occidentales, l'Otan et Aukus, en Europe comme en Asie, les jugeant déstabilisatrices. Dans ce document, les deux présidents se disent « opposés à tout élargissement futur de l'Otan », dénoncent « l'influence négative pour la paix et la stabilité dans la région de la stratégie indo-pacifique des États-Unis » et se disent « préoccupés » par la création en 2020 de l'alliance militaire des États-Unis avec le Royaume-Uni et l'Australie (Aukus).
Plusieurs pays occidentaux, États-Unis en tête, ont décidé de snober les JO de Pékin pour dénoncer les violations des droits de l'homme en Chine, notamment dans la région du Xinjiang où vit la minorité musulmane ouïgoure. En vertu de ce « boycott diplomatique », les Américains et quelques-uns de leurs alliés n'enverront aucun responsable à Pékin pour assister à la cérémonie d'ouverture. Leurs athlètes, en revanche, participeront bien aux compétitions.
Sans revendiquer un boycott, beaucoup de pays ont invoqué la pandémie pour ne pas envoyer de chef d'État à Pékin. Faute de têtes d'affiche occidentales, le pouvoir chinois se rattrape avec une liste de dirigeants amis, dont certains en délicatesse avec Washington ou les droits de l'homme. Le président égyptien Abdel Fattah al-Sissi et le prince héritier saoudien Mohammed ben Salmane font partie de la vingtaine de dirigeants présents. Le président du Kazakhstan, Kassym-Jomart Tokaïev, est également attendu, dans la foulée d'émeutes sanglantes réprimées avec l'aide de Moscou et l'approbation de la Chine.
À Pékin, Poutine et Xi Jinping accusent l'Occident de «créer l'instabilité»
La déclaration politique cosignée vendredi par Vladimir Poutine et Xi Jinping traduit ce double antagonisme partagé par les deux grands voisins, russe et chinois. Le texte reprend en partie les thématiques rédigées par Moscou, sous la forme de deux traités transmis en décembre à Washington et à l'Otan pour exiger des «garanties écrites» de sécurité. Le document décalque également ces préoccupations du point de vue de la Chine en dénonçant, par exemple, «l'influence négative pour la paix et la stabilité de la stratégie indo-pacifique des États-Unis».
Read more
Le Mali cherche à surmonter les problèmes économiques engendrés par les sanctions
Read more
VIDÉO La vraie machine à cash de cet empire commercial, fondé sur le culte des algorithmes et du « client roi », n'est pas son site d'e-commerce : sans Amazon, des pans entiers du Web mondial disparaîtraient.
Le fondateur d'Amazon, Jeff Bezos, a tout de suite vu grand : au lancement, en 1995, il présente d'emblée son entreprise comme « la plus grande librairie du monde ». Fort d'un succès quasi immédiat, la start-up étend rapidement son activité : CD, DVD, premiers téléphones mobiles, fournitures en tout genre… Amazon est aujourd'hui à la tête d'un service de livraison international, Amazon Prime, d'une offre vidéo capable de racheter le catalogue entier de James Bond et d'investissements par milliards dans de nouveaux produits technologiques.
Grâce à quelques trouvailles et à une organisation aussi efficace que controversée, l'entreprise est devenue un incontournable du commerce en ligne mondial. Pourtant, la plus grande partie des bénéfices d'Amazon ne provient pas de l'e-commerce. Netflix, Twitch, LinkedIn, la SNCF, Décathlon, ou encore la CIA, dépendent tous d'Amazon, via les millions de serveurs Internet que l'entreprise a déployé plus tôt et plus vite qu'aucune autre entreprise. Explication, en vidéo, avec Benoît Berthelot, journaliste et auteur du livre d'enquête Le Monde selon Amazon.
Sources de cette vidéo :
Le Monde selon Amazon, Benoît Berthelot (2019, Le Cherche Midi)
The Everything Store : Jeff Bezos and the Age of Amazon, Brad Stone (2013, Little, Brown and Company)
Fanny Zarifi et Elsa Longueville
Read more
La Corée du Nord a effectué un nouveau tir de missile dimanche, le plus puissant depuis 2017 selon son voisin du Sud. Alors que Pyongyang intensifie ses essais, Séoul redoute que Kim Jong-un mette à exécution sa menace de reprendre ses essais nucléaires ou de missiles balistiques intercontinentaux.
La Corée du Nord a procédé, dimanche 30 janvier, à son septième tir d'essai d'armement de l'année, qui pourrait être, selon son voisin du Sud, son plus puissant missile depuis 2017. La dernière fois que la Corée du Nord avait effectué autant de tirs en si peu de temps remonte à 2019, après l'échec de négociations entre son leader, Kim Jong-un, et le président américain de l'époque, Donald Trump.
Read more
MONKEYPOX – Si vous avez des proches gays ou que vous l'êtes vous-même, vous savez sans doute que la variole du singe est au center des discussions chez les HSH, les "hommes ayant des relations sexuelles avec d'autres hommes" dans le jargon medical. Entre amis, on s'échange des informations sur la maladie, des conseils pour obtenir un rendez-vous pour être vacciné, des nouvelles de proches malades…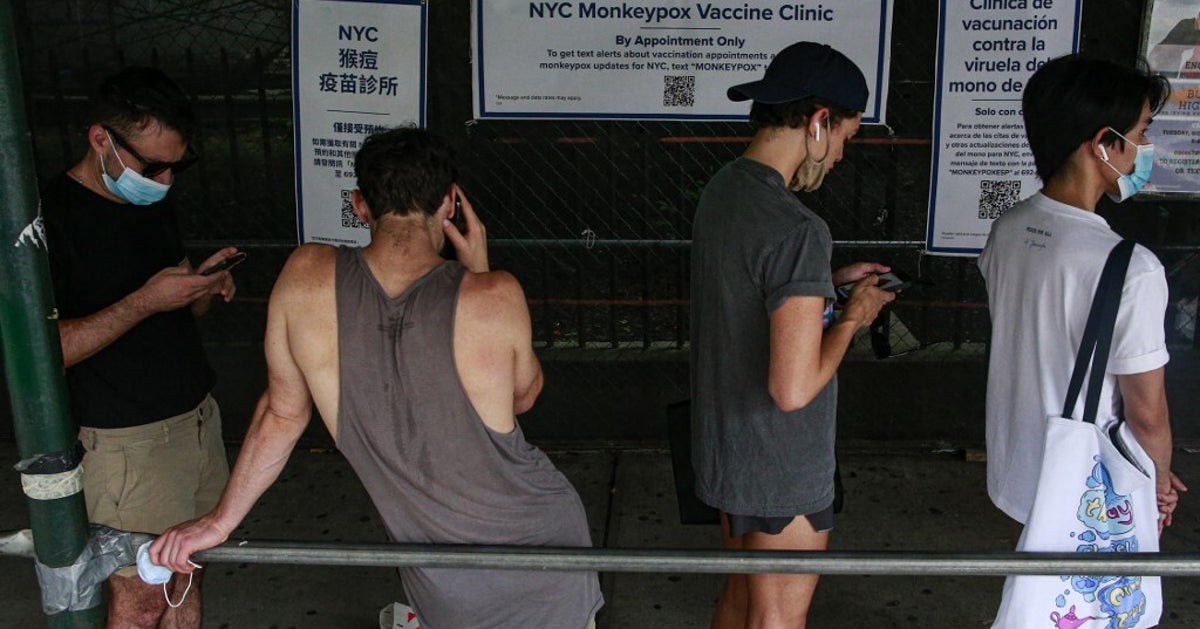 Variole du singe: Pourquoi la communauté gay s'inquiète
Video: https://youtu.be/hxxGxSfp6-A
Près de 1500 cas de "monkeypox" ont désormais été identifiés en France. À l'heure actuelle, l'épidémie touche principalement la communauté gay.
Read more
Sorry, this article is available only to registered users.