Introducing the world's first gas-powered flying car -TELE HAITI
Flying cars have long been the stuff of futuristic fantasies, but we could someday really join George Jetson in commuting to work in dual-capacity aircraft-cars, at least if this company gets its way.Klein Vision, a Slovakian aviation company, recently unveiled the "AirCar," a gasoline-powered flying car that has passed the European Union's tests for airworthiness.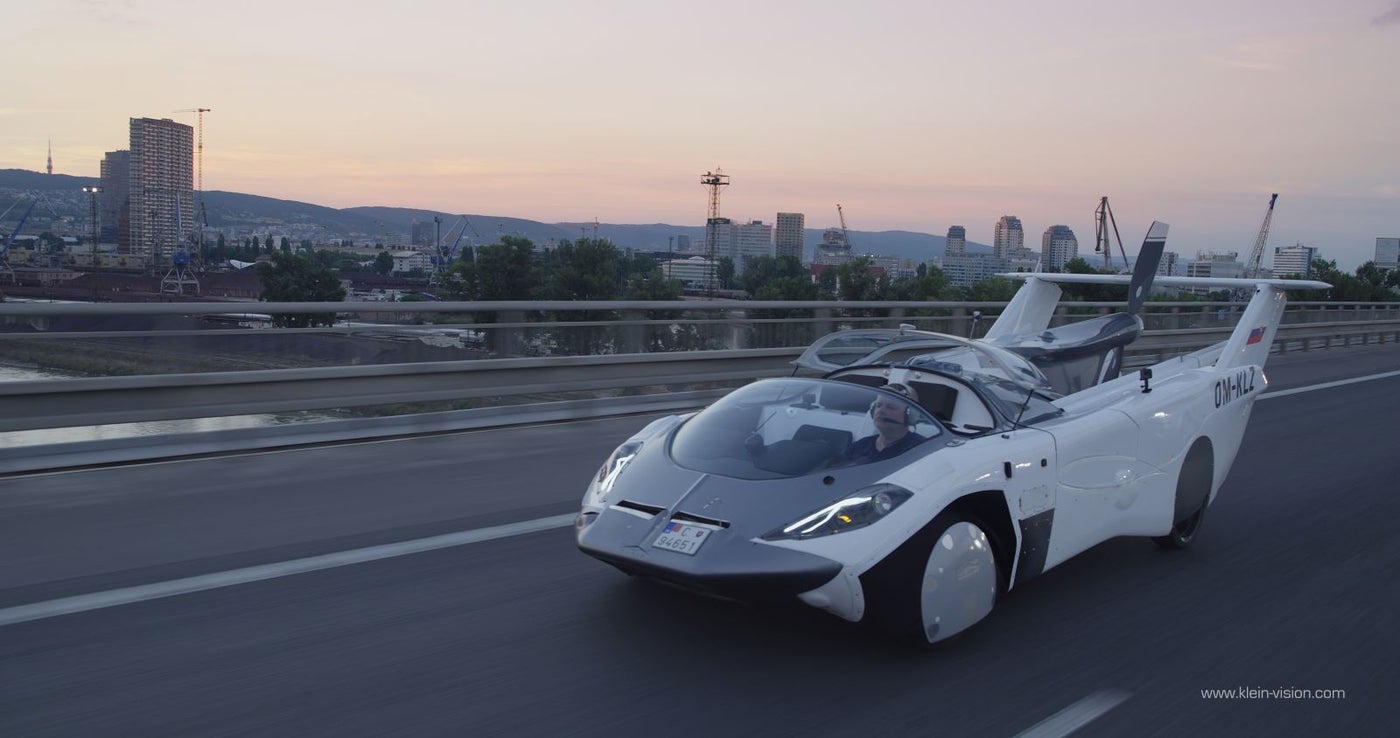 WATCH: This car can transform into an airplane in just two minutes!
It took a team of 8 highly skilled specialists and over 100,000 manhours to convert design drawings into mathematical models with CFD analysis calculations, wind tunnel testing, 1:1 design prototype powered by electric 15KW engine to 1000kg 2-seat dual-mode prototype powered by 1.6L BMW engine that achieved the crucial certification milestone.
AirCar certification opens the door for mass production of very efficient flying cars. It is official and the final confirmation of our ability to change mid-distance travel forever," said Professor Stefan Klein, the inventor, leader of the development team and the test pilot. "50 years ago, the car was the epitome of freedom," says Anton Zajac, the project cofounder. "AirCar expands those frontiers, by taking us into the next dimension; where road meets sky."
"Professor Stefan Klein is the world leader in the development of user-friendly Flying Cars. His latest (fifth) version is the pinnacle achievement in the new category of flying cars.